Re-Mark
Insights Success
Marked 4 months 3 weeks ago onto Articles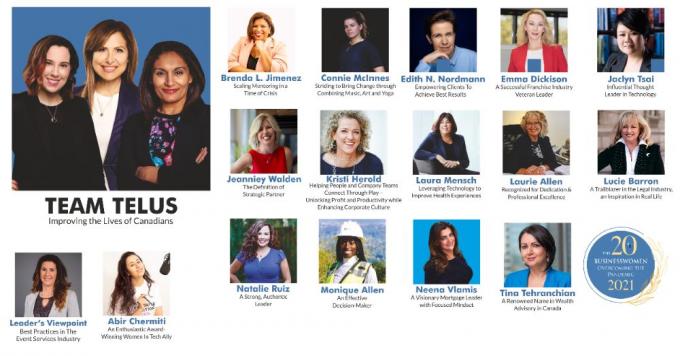 Who's Afraid of Taking Risks
Never afraid of opportunities - women are always up and running to create something big in
business. They are not afraid of taking risks or failure to grow, as it goes hand in hand. They are
aware of the fact that success and failure are just the 2 parts of the same coin. To overcome this
fear of failure, they rely on the team of inclusiveness and diversity, where people from all walks
of life can share their experiences.
There is no doubt that challenges and hurdles are a part of any leader's journey. But the passion
to do something for others and bring a change in someone's life is much bigger than that. It is
this passion that drives them. If we consider the pandemic situation women have stood tall in
driving the change for their communities in these unprecedented times. Whatever challenges
pandemic threw at them, they not only overcame those storms but also emerged as a strong yet
empathetic leaders.
The best instance to this is of New Zealand's Prime Minister Jacinda Ardern. Her response to
pandemic set a noteworthy example for the world. It was her eight-minute televised statement in
which she announced a four-level Covid-19 alert system that engendered public support and rest
everyone knows. The current cumbersome world needs leaders with unwavering courage,
compassionate way of communicating messages, and empathy towards people. Women are
believed to have it all. While businesswomen continue to bring the transformation in the society
by helping others, it will build a culture of women entrepreneurs unquestionably taking charges.
Women entrepreneurs will not be afraid of start-ups and of higher leadership roles by looking up
to other successful businesswomen.
There have been many businesswomen who with their exemplary leadership skills and novel
approaches dealt appropriately with the pandemic crisis. In order to bring admire such
businesswomen, Insights Success has compiled a list of "The 20 Businesswomen Overcoming
the Pandemic". This edition features twenty such businesswomen who have changed the way
businesses work.
Featuring on the Cover of this edition is Team Telus- Jill Schnarr - Chief Social Innovation
Officer, Stephanie Franco - Head of Corporate Giving and Volunteerism, and Nimmi Kanji
- Director of Community Investment.
Being at TELUS for 29 years, Jill has held leadership positions in marketing, communications,
product management, customer service, internet services, business development, and human
resources.
Stephanie joined TELUS in 2008 as an executive assistant and spent the last 12 years climbing
the corporate ladder, inspiring remarkable community impact along the way.
Nimmi started her career at TELUS nearly 22 years ago while attending the University of
Calgary.
While you read about more such businesswomen leaders ahead, make sure to go through the CXO standpoints written by the respective industry leaders. And the articles which can help you increase your insights written by our in-house editorial team.
Have a fantastic read!
Source URL
Originally Marked by

Marked onto the board