Re-Mark
salomon
Marked 5 months 1 week ago onto Bookmarks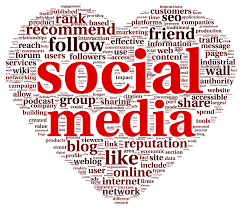 How to promote a mobile app to be downloaded by millions
You decided to expand the client service with a mobile application, found a programmer, invested money, published it on PlayMarket and / or in the AppStore. Several weeks have passed and you have only 5 downloads?
Instead of investing profits in business development, are you tearing your hair out because of losses? Your customers do not even know that the company has an application, and continue to call or write in the mail the old fashioned way.
To avoid this, promote the program not only after the release, but also before. Let's see how to do it.
How will mobile software benefit?
Apps help make money and / or attract new customers. You can create a completely free product for your business. If you want to make a profit, release an app with ads or a freemium product that will pay for certain features. It is also possible to develop an app or game that can only be purchased.
You have several ways to make money using the app:
Improve customer service and increase sales. The software will help you keep in touch with your customers, inform and reward them. Organize a bonus program for restaurants and shops, help customers spend a minimum of time online ordering food, things, transport, tickets. Inform about promotions and updates of assortment or services.
Promote your business through the game . Agree, this is an unusual way, but effective. Everyone will be pleased to earn bonuses and discounts with passion and effortlessly. Most importantly, build on the needs of your audience. And then your brand will be recognized.
Create your own application or game. If you are just planning to start your online business, pay attention to mobile software. This is a promising niche with high competition and huge opportunities. Identify potential customer problems and select those that have not yet been resolved with apps.
The higher a program is in search results, the more people will learn about it. Do you want to get hundreds of new customers or make millions with the application? Make sure that the product is in the TOP of stores. And for this ...
Start promoting your mobile app before launch
If you want to achieve the results described above, promote your app at build time.
Social network
Create pages on VKontakte, Facebook and other services before the official launch. Warm up audience interest with:
publishing screenshots from the program;
holding prize draws among subscribers;
surveys that will help you better understand the target audience.
Create an interesting community around the app and turn social media into an effective advertising channel.
Testing
Let users have a hand in creating the program. And then they will not only download it after the release, but will tell their friends and acquaintances. Invite your clients to test.
So you:
Build brand credibility (allowing users to try out an app before publishing it proves that developers have confidence in the product)
fix minor bugs that could later affect reviews about the program;
Advertise the product for free - test participants will tell their friends that they took part in the development.
In order for customers to respond to your test proposal, offer them bonuses - access to paid features for a month, a period of free software use. Play a super prize among those who share their impressions of testing on social networks.
Design
The icon is the first thing that a person sees in the search results of stores. Make it stylish, eye-catching, and relevant to the name or functionality of the app. This is not easy, so some developers choose minimalistic strict pictures that do not explain the essence of the application. But a clear icon will provide more engagement and clicks.
Remember interface design as well. It should be convenient and simple for everyone. Test it before release, change blocks, layout of buttons and text, and listen to testers to create a quality product.
Description
Pay attention to the main page of the application. Make it attractive and easy to read, like a book cover.
To achieve this:
In the line with the name in 2 - 5 words, describe the functionality of the program. For example, the phrases "Evernote - stay organized" and "Google Keep - Notes and Lists" speak for themselves.
In the description, indicate instructions for use and differences before similar software. Before clicking on the "Download" button, the client must understand what he will receive in return.
Motivated traffic is installs that users get rewarded for. One of the most popular tools used to provide a range of services.
Motivated traffic is attracted through special services such as our https://accfarm.com/buy-ios-installs. Tasks are placed in the system, after which they become available to users. The user completes the task (for example, installs the desired application), the system checks for uniqueness, after which the payment is made.
Originally Marked by


Marked onto the board